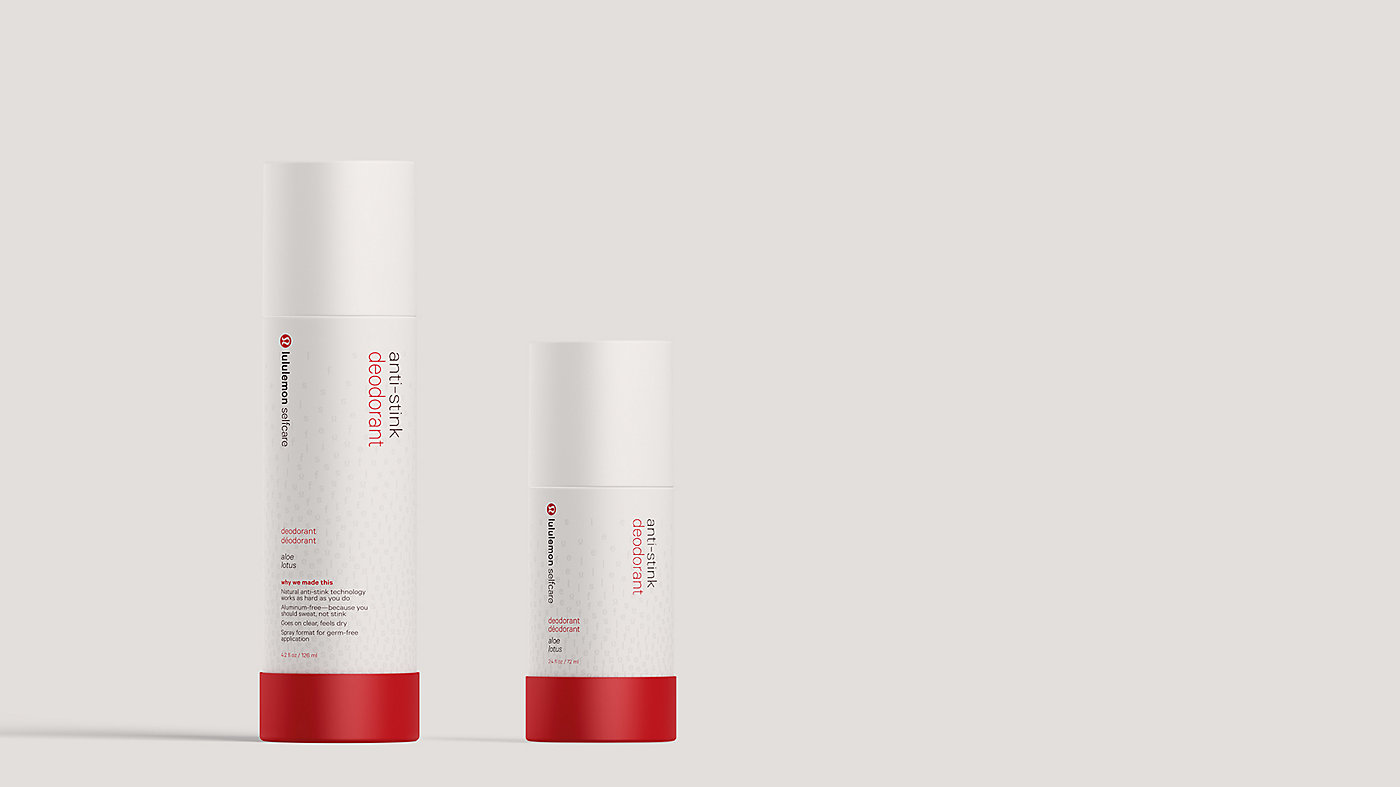 Étape 1
Agiter vigoureusement
---
Étape 2
Tenir le contenant à 15 à 20 cm de l'aisselle et vaporiser sur toute la surface
---
Étape 3
Suer sans se limiter!
---
Pour de meilleurs résultats :
Vaporiser sur une peau propre et sèche et réappliquer au besoin
Anti-Stink Deodorant *Aloe Lotus
is rated out of
5
by
94
.
Rated

2

out of

5
by
Lulufan365
from
burns my skin
thank goodness I got the small bottle, smells good but I was expecting something scented less dove/axe like but maybe that's just Me not sure if I want to finish the bottle because it burns my skin when I apply it, which is scary since this is aluminum free but I do have sensitive skin just pass on this
Date published: 2020-02-13
Rated

1

out of

5
by
Aava
from
Sad
I was so excited to try this natural product. Healthier is better. But so far I'm finding it isn't working at all for me even on the days when I'm not in the gym it not working!! Boo hoo !
Date published: 2020-02-08
Rated

1

out of

5
by
Lisa99
from
Does not work
I don't sweat much and have never had an issue with deodorant before but this one left me stinky within a few hours of every day wear at work. I tried it daily for a few weeks and increased the anoint of sprays to see if that would help... but did not make a difference. I normally love lululemon products so I'm incredibly surprised in the quality of this product.
Date published: 2020-02-07
Rated

5

out of

5
by
MommaKay
from
Fav anti aluminum deodorant
Love this. I was hesitant about spray, but I love it. I love that it's aluminum free. So far I'm not allergic to it like other natural deodorants.
Date published: 2020-02-06
Rated

4

out of

5
by
pmprof
from
Cool
Greta product. Top of the product was cracked.
Date published: 2020-01-26
Rated

1

out of

5
by
Elliott90
from
Anti-Stink deodorant
Love the smell! Performance.... awful. Didn't work well for just causal everyday wear and specially not in the gym. Truly wanted to love this product but for it being higher up in price for deodorant, I expected a lot better product.
Date published: 2020-01-22
Rated

1

out of

5
by
Lorainey
from
Disappointing
I really wanted to like it and loved the initial smell but it left me quite stinky to be honest, before even getting sweaty.
Date published: 2020-01-18
Rated

5

out of

5
by
Jordynb
from
Favorite Deoderant
I have been using natural deodorant with no aluminum for a few years; it's been extremely difficult to find one that doesn't irritate my skin, keeps me smelling good, and is long-lasting. I am SO glad Lululemon created this deodorant. It smells clean and light, and the spray-on aspect I really like because it's quick application. It lasts longer than any other natural deodorants I've tried (I re-apply it every 4-7 hours). Only thing I'd say is the travel size version gets used up very quickly (less than a month) and the spray becomes quite dry towards the end. Overall, it's easily 5 stars. Best deodorant I've ever tried. I've re-purchased it 3 times now and I will continue to buy It going forward. Thanks Lululemon for the amazing product.
Date published: 2020-01-06
Rated

1

out of

5
by
Yoginooga
from
It's the pits
For me personally, this deodorant did not work at all...not even a little. I'm not even the type who normally even needs an antiperspirant. I wanted to try it due to skin sensitivity, and truly wanted to like it. It was like I just used a can of computer air. I'll be sending it back.
Date published: 2020-01-06
Rated

5

out of

5
by
JoCap
from
Excellent!!
Love this deodorant! I tried a lot of different aluminium free deodorants and nothing worked until I tried this one. Lasts through the day.
Date published: 2020-01-03