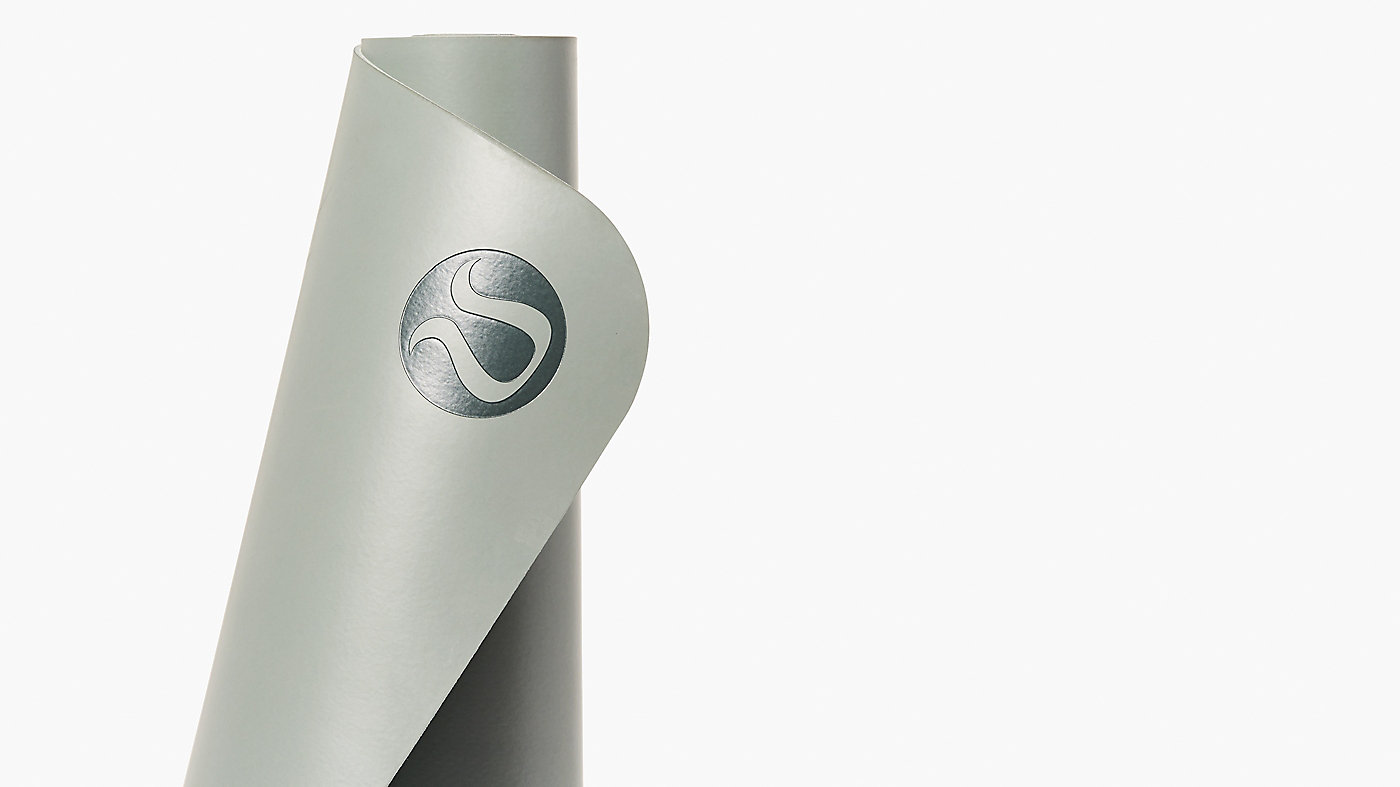 AMORTI ET ADHÉRENCE
La base en caoutchouc naturel vous offre un bon amorti et vous évite de glisser lors des séances plus tranquilles
---
additif antimicrobien
Un additif antimicrobien aide à empêcher la formation de moisissure et champignons sur le tapis
---
Entretien
Nettoyez le tapis après la pratique avec de l'eau chaude savonneuse et suspendez-le pour le laisser sécher
---
aérez vos trucs
Le caoutchouc naturel dégage une petite odeur qui s'estompera avec le temps
---
---
DIMENSIONS
66cm x 180cm (26" x 71"), 1.5mm (0,12")

The Reversible Mat 3mm
is rated out of
5
by
113
.
Rated

2

out of

5
by
LuonForLife
from
Love but doesn't Last
Totally love the side designed for non-slip grip in high sweat yoga classes but the material started to wear down and show marks mostly where hands and feet are. Followed care instructions to wipe down with water but after a few months the surface became smoother and slippery. Bought The Towel to go over it, and two more Mats to rotate use so they'll last longer. The hands and feet marks are less noticeable on the "marbly color options." I would recommend it but I'd say be prepared to buy a new one every few months when the surface wears down.
Date published: 2017-07-16
Rated

1

out of

5
by
KatieCMD
from
Not a fan
I love all my Lululemon clothing and think they hold up very well., but cannot say the same for this mat. I got it for Mother's Day and it is already showing wear on the spots wear my hands and feet go in plank. The wear in very visible when looking at the mat in the daylight. Also, the black color rubs off on my toenails every time I use it. This mat makes me miss my Target mat that is ancient!
Date published: 2017-07-12
Rated

1

out of

5
by
KatieAD
from
disappointing mat
I love all my lululemon clothing and feel that they hold up tremendously well, but cannot say the same for this mat. I received this mat for mother's day less than two months ago in black. I notice that the black rubber is rubbing off in the area where it is getting the most wear near my hands and feet. I see the black color rubbing off on my toenails as well, and when I look at the mat in the light the wear is very visible.
Date published: 2017-07-11
Rated

5

out of

5
by
SarahMango
from
Best Mat I've Ever Had!
I don't know what these other reviews are talking about, but I find this mat to be incredibly grippy. Yes, it shows your sweat in class, but it absorbs the sweat and maintains it's grippiness even in my sweatiest hot yoga classes. I look at my sweat stains as a badge of honour for all the hard work I just did! I love practising on the non-hot yoga side as well, and have never found that this mat slips on the floor. I find this mat comparable to the B mats that are almost double the price. Only complaint is that it is a pain to clean, and a bummer not to be able to use scented mat sprays on.
Date published: 2017-07-10
Rated

3

out of

5
by
MandiS
from
Best mat, but it's falling apart already
I absolutely love this mat for hot yoga. I haven't been able to find anything else to compare. However my only complaint is that after not even a year my mat is falling apart. I clean my mat with a damp rag after class and hang it to dry before rolling it back up, but it is still completely worn out where my hands and feet would be and my feet end up covered in purple pieces at the end of class. My friend ordered a 5mm the same time I ordered my 3mm, and hers still looks brand new which is a bit frustrating. I would love to keep using Lululemon mats, however if they're only going to last maybe a year I may look for an alternative brand.
Date published: 2017-07-05
Rated

3

out of

5
by
sea912
from
Disappointing
I want to love this mat. I don't slide, it's lightweight, and the smell goes away quickly. However, it doesn't seem to hold up to the frequency of my hot yoga classes. I've had it about 6 months but it's already breaking down. I clean it only with warm soapy water, as the instructions say to, however after class, I have black residue all over my feet. The mat is super worn already in places. For mats that are supposed to last YEARS, this is disappointing.
Date published: 2017-06-15
Rated

2

out of

5
by
Kel20
from
Disappointing Mat
I spent a lot of time researching yoga mats and decided to go with this one partially because I love all lululemon gear! But this mat let me down. The mat doesn't stay still for me in yoga at all and I am slipping all over the place. I've tried using every towel combo with it and it still slides all over. Also, part of the reason I purchased it was that it was lightweight and easy to carry around, it is really thin and uncomfortable for me. I'd recommend going with the heavier mat!
Date published: 2017-06-10
Rated

1

out of

5
by
Jessowlet
from
Not helping the Zen
I want to love this mat because it's so pretty I hava a nice teal green one, and I love Lululemon! Unfortunately after washing it, it's very slippery, and if it does stick to anything, it sticks to my feet or legs. In a heated class I literally have to pull my legs slowly of the mat in order to not hurt my skin! I'm always adjusting it because it get stuck to my feet!
Date published: 2017-05-23
Rated

2

out of

5
by
AJZK
from
Great mat til you wash it
I bought this mat and loved it instantly, it lived up to its non-slippery potential...until I washed it. I've read the reviews about how after washing it, it never fully dried and became incredibly slippery. I washed it according to the directions written in Lululemon's responses to those reviews. Practicing hot and non-heated yoga has become a dangerous endeavor since then.
Date published: 2017-05-19
Rated

4

out of

5
by
LuvinMyLulusAsh
from
Great for hot yoga!
I bought this mat about 3 months ago now and I absolutely love it! I sweat buckets but no slip, great support, and it's thicker so you feel like you are doing yoga on a cushy floor - which my knees love! I want to make purchasers aware however that when you first receive the mat - it smells awful!! (However LuluLemon clearly states that both in the package and on the site) I found I had to wash it with warm soapy water, and literally leave it out side for 4 days. Yes... 4 days!!! After that I've never had a problem with that smell. You also need to be aware that this mat is heavy. Not like a ton heavy, but I walk or bus around... and it can be quite a load to carry if you also have your gym bag and other things. It also will absorb some of the sweat you have if you rest on the mat - this temporarily leaves an imprint which fades as it dries. This mat also needs to be washed after EVERY class. A mat like this you want to maintain... so if your looking for something with low maintenance then this mat may not be your thing. Love mine though!!
Date published: 2017-05-14