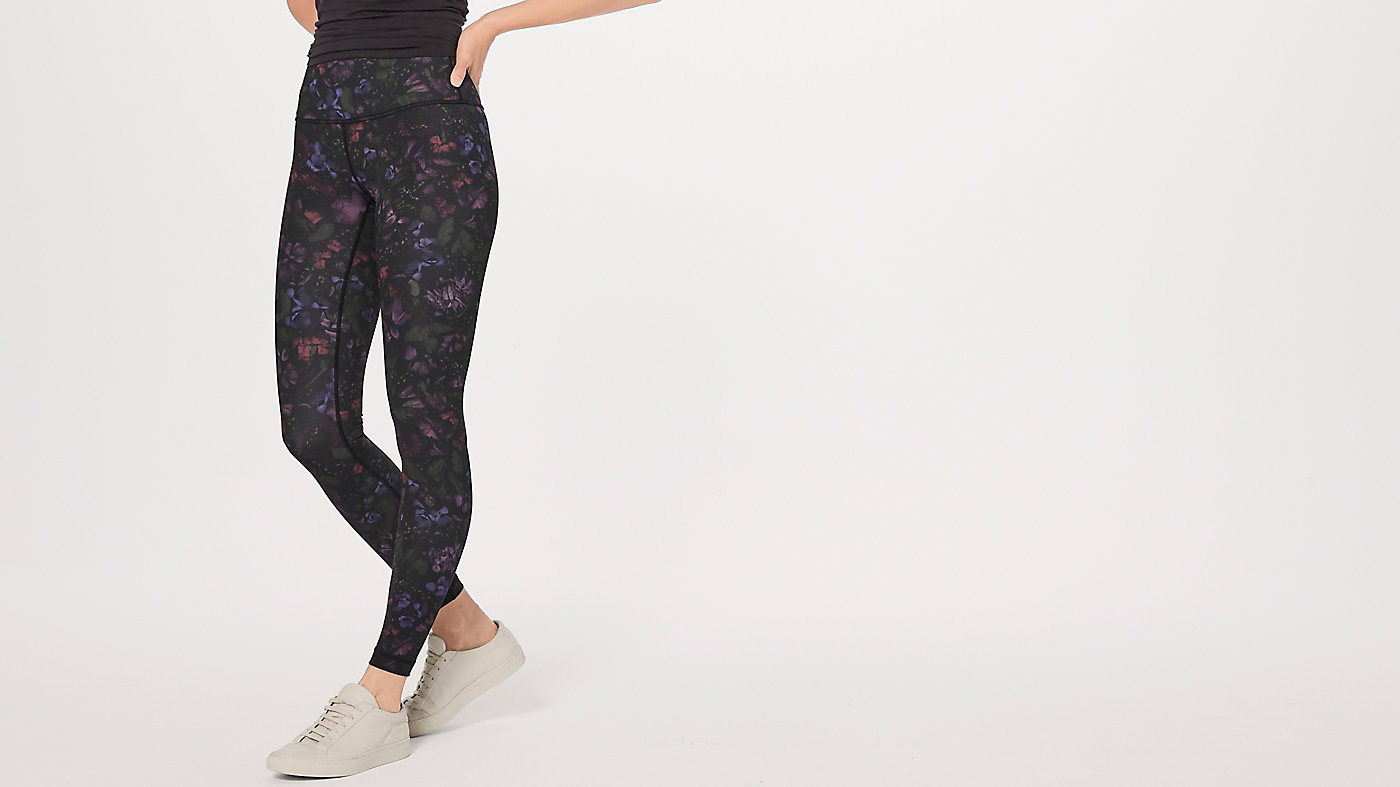 ---
ceinture confortable
La ceinture plate ne s'incrustera pas dans la peau
---
poche à la ceinture
Rangez vos clés ou votre carte dans la poche à la ceinture
---
sensation caressée
Conçu pour vous procurer une étreinte près du corps; il reste près de vous et bouge avec vous
---

Wunder Under High-Rise Tight 28" *Full-On Luxtreme
is rated out of
5
by
455
.
Rated

2

out of

5
by
annonyme
from
started to pill
I loved these leggings as soon as I bought them however after doing all the recommended care routine they still managed to pill. I hung dryed them assuring that they didn't go in the dryer.
Date published: 2020-02-23
Rated

5

out of

5
by
Mikayla1709
from
life changing legging
These tights are great for everyday wear or while doing my sport of dance i love wearing these to teach and dance in, as well as when im sitting in class. they provide an excellent amount of support and would recommend the wunder unders over the align as they are more supportive.
Date published: 2020-02-21
Rated

1

out of

5
by
Ashley0927
from
Wouldn't buy again!!
I have many pairs of wunder under low rise leggings and I LOVE them but lulu stopped making them so I had to purchase a pair of these high rise leggings and they are the worst... they are super thin and always falling down!! I bought the same size as all my other leggings and these ones won't stay up. I'm constantly pulling them up all day long. They are my least favourite pair of lulu's I own and would not recommend buying them. Sad I spent so much money on these pants to not like them at all.
Date published: 2020-02-20
Rated

1

out of

5
by
JasmineCHill
from
Not made to be moved in.
When I first tried these on they fit me lovely....but as soon as I walked 100ft they kept sliding down constantly! I was so disappointed, I was going to wear these to the gym but I knew after just walking around the house in them and already having to hike them up nonstop, they wont stand a chance at the gym doing anything but standing still! So bummed out that I wasted my money on these.
Date published: 2020-02-19
Rated

2

out of

5
by
SoulMich
from
Loose threading and stretched
The material is great on these pants, as it doesn't pill, but the pants stretched out so much. I also brought these in the get shortened by Lululemon, length wise and the seams are constantly coming out. Very disappointed.
Date published: 2020-02-17
Rated

5

out of

5
by
Anonymous
from
The Pant You Need
A few days ago I received the most generous gift from Lululemon. I received a pair of the Wunder Under Train pant featuring the Luxtreme fabric. These pants are seriously one of the best workout pants I've put on in a long time. Soft, flexible and snug but not too tight, actually they fit perfectly. I love the high rise and how it's not tight around my belly, and how thin they feel which allows me to flow through my workouts effortlessly. All opinions are my own, and as a workout junkie I highly recommend these.
Date published: 2020-02-17
Rated

5

out of

5
by
Merv
from
Love them
Contrary to many reviews, I actually really love these pants. I haven't bought a pair of Lulu tights in probably 6 years, but I'm so happy I did. I like the sleek luxtreme material, it feels light on my skin and keeps me cool (I'm a huge sweater) in the gym. The material is slippery, but it doesn't fall down on me. Yes, the waist band stretches out a touch after wearing them, but I find a washing that resolves it. I don't own a high waisted pant that doesn't do that a bit, that's where the material is stressed. Overall I"m really happy with my purchase, and will most likely be purchasing another pair.
Date published: 2020-02-15
Rated

1

out of

5
by
debbbbb
from
Don't buy alpine
These pants are horrible! Constantly falling down. Double layer for the backside...but not the front so the fit is just weird. They won't stay up, even when you are just standing there, doing nothing! I own so many pairs of wunderunders, in all materials and have never had such a crappy pair! I want my money back!
Date published: 2020-02-14
Rated

1

out of

5
by
RaenadejongToronto
from
Bring back the low rise leggings!!
It's so sad that Lulu got rid of low rise leggings. I used to love my Wunder Unders. Thin enough that it feels great (and shows off my visible thong lines which I love!) but now it's too hot, and way too high. It's so unflattering and I love showing off my bum! (especially at the office!)
Date published: 2020-02-13
Rated

1

out of

5
by
Mamabear1234
from
Poor quality
Very disappointed with the quality of lululemon now. I've been purchasing for years and my wunder unders used to last years. Now they're not lasting months, stretching and losing elasticity, piling, the inseam coming completely apart and holes in the material. My newest pair of lulus have all of those issues and are only 6 months old however I still have some much older pairs of the same pant that have "only" stretched and lost elasticity. Even my newer hoodie has developed multiple holes. Lululemon products are not what they use to be. You pay over $100 for one pair of leggings to have them fall apart in a few short months.
Date published: 2020-02-13