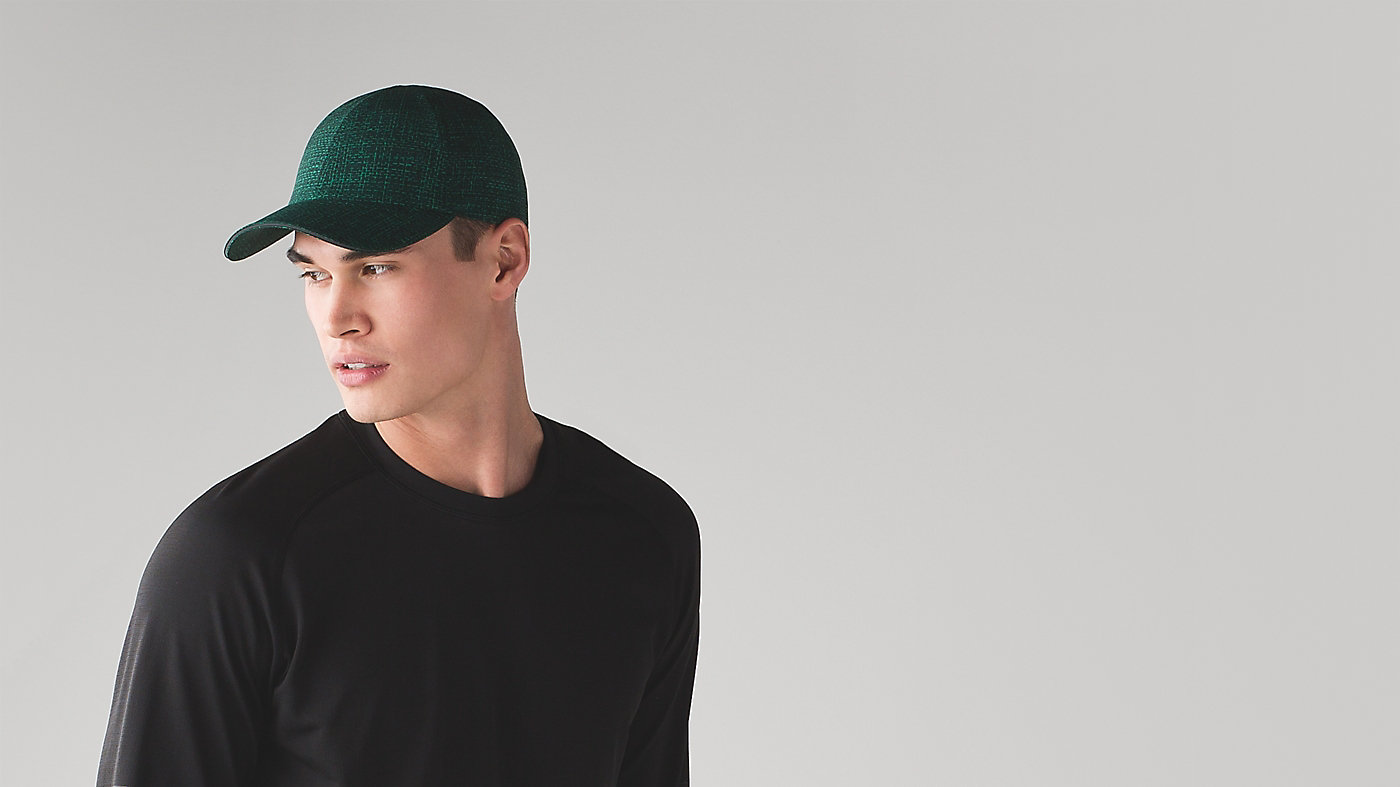 Article conçu pour
La course
---
adieu à la sueur sur le front
Le bandeau intérieur en maille évacue la sueur
---
À vous de briller
Les détails réfléchissants vous aident à rester visible lorsqu'il fait sombre
---
bretelles ajustables
Réglez les bretelles pour personnaliser la coupe

Lightspeed Run Hat
is rated out of
5
by
59
.
Rated

3

out of

5
by
Marshal
from
Weird Fit
My husband loves the previous version of this hat so I ordered this one thinking it was the same. The material is the same but the stitching is different. It doesn't lay flat on the top, giving a cone head appearance! Unfortunately, we had to return it!
Date published: 2020-02-16
Rated

5

out of

5
by
Luluhead88
from
BRING BACK ULTRA LIGHTSPEED RUN HAT!
I tried this edition and the hard brim is not my thing and it seems to be a larger size than the ultra lightspeed run. hat which fits my smaller head perfectly. Really hoping Lululemon will bring back the OG hat which I loved and now can't find on any after market sites:( but I still have like 4 brand new ones...lol I'm a Lululemon hoarder
Date published: 2020-02-16
Rated

3

out of

5
by
moshdj
from
Seams to last about a year...
Loved this hat. I wore it both working out and casually. You don't notice it on your head. And, men - the ladies are into this hat. But, if you sweat like I do, this hat will start to smell. If you wash it in your machine, the seams will come un-welded, and there's nothing you can do about it so far as I can tell. If you're a person that has $40 in the yearly budget for running hats, buy this hat. If you have $80 in your budget, buy two - it's an incredible hat, and you're the man.
Date published: 2020-02-11
Rated

2

out of

5
by
DrewTheHatGuy
from
Used to be better...
I have two of the current hats (in the white and light grey) and one from a previous year. I'm disappointed in the current version. I like how they fit snug on my head, but the new versions have a weird bump in the front of the hat, like it has excess material. The previous versions I have not noticed this. Hoping that future versions will go back to the old structure.
Date published: 2020-02-09
Rated

2

out of

5
by
joeygrab
from
Sweat stains
I love the look and feel of this hat but I use it for working out and I've noticed that the hat is now riddled with sweat stains and even if I hand wash it out literally the next time I go to workout the stains come right back. I was under the impression this hat was made in mind for sweating but it seems like they missed the mark.
Date published: 2020-01-12
Rated

2

out of

5
by
RichFroning
from
bonded seams
I have several of these hats. They have changed the seams to bonded seams instead of stitched. The fit is different and there is less structure to the hat. I preferred the older version. lulu seems to be changing their products, not always for the good.
Date published: 2020-01-07
Rated

5

out of

5
by
Youdidn
from
Love this hat
I loved this hat so much I bought it for my boyfriend for Christmas. I have often wanted a hat specifically designed to wear while running, but most hats can't be washed in the washing machine. Not only can this hat be machine washed (on delicate) but also it is incredibly light, well fitting, sweat wicking, breathable, and looks great. We have the black and the grey and they are both amazingly stylish and now I wear them all the time.
Date published: 2019-12-30
Rated

5

out of

5
by
grayshirttalks
from
Best Hat Ever
Best hat ever, highly recommended. I have literally owned a half dozen and can't survive without one in my wardrobe.
Date published: 2019-12-15
Rated

2

out of

5
by
CoastCruiser
from
First LULU purchase.
With all the hype around LuLu products I purchased a Lightspeed Run Hat thinking it might be unique in weight, fit, style etc. It's not.
Date published: 2019-12-14
Rated

5

out of

5
by
StefP
from
The Best Workout Hat!
This hat is amazing! I bought it in two colors I love it so much. Perfect for running or hiking. Sweat-wicking and fashionable, plus super comfy. Highly recommend!
Date published: 2019-11-25